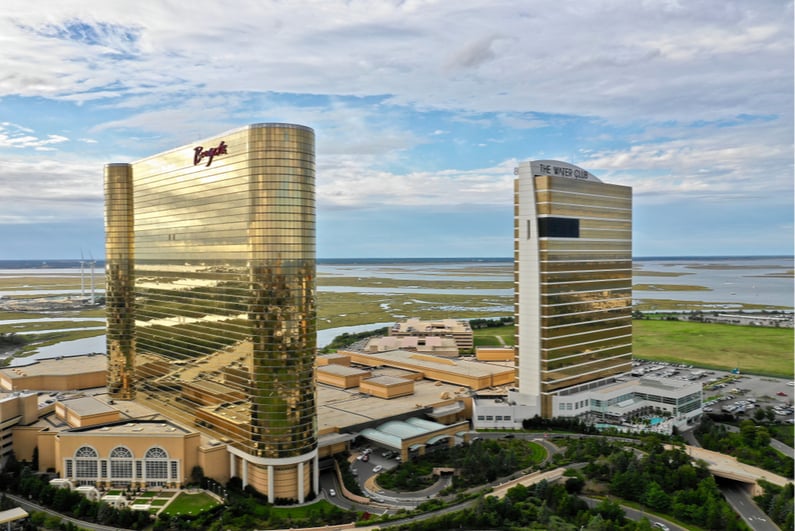 Governor reverses course on indoor dining
Atlantic City's casinos are permitted to open on Thursday, July 2, but the Borgata will remain closed. The decision comes after New Jersey Governor Phil Murphy's surprise announcement on Monday that indoor dining will not be allowed as originally planned.
Along with indoor dining, all consumption of food and beverage – as well as smoking – is banned inside "any retail, recreational, or entertainment business." Casinos are included in that group.
if we cannot provide that level of hospitality, we feel it best that we remain closed"
In a brief press release, Borgata management said that it respects Governor Murphy's decision, but will not reopen because: "Our guests expect a special experience when they come to our property and if we cannot provide that level of hospitality, we feel it best that we remain closed until such time that the Governor lets us know it is safe to offer food and beverage."
Borgata had planned on a soft opening for "friends and family" on Thursday, followed by the official grand re-opening on Monday, July 6.
Golden Nugget, Hard Rock, Ocean Casino Resort, Tropicana, and Resorts are all opening on Thursday. Bally's, Caesars, and Harrah's – all Caesars Entertainment properties – are having an invite-only reopening on Thursday and will then open to the public on Friday.
Governor says safety compliance required
The governor was blunt in his announcement about indoor dining, saying: "Unfortunately, the spike in cases in numerous other states, compounded by instances of non-compliance in New Jersey, require us to hit pause on the restart of indoor dining indefinitely."
While he is appreciative of establishments that have abided by regulations, he has also said that even one non-compliant venue can ruin it everyone.
When Governor Murphy proclaimed on June 22 that casinos could reopen at 25% capacity on July 2, he was even more to the point than he was on Monday.
"If any visitor refuses to comply with our simple safeguards, they'll be escorted out," he tweeted. "We're not going to tolerate any knuckleheads trying to ruin it for those who wish to enjoy themselves responsibly."
I don't think it's a matter of days, but a matter of weeks."
He repeated that "knucklehead" description of people's behavior in a press conference on Monday. When asked if he had a time frame in mind for when indoor dining could resume, the governor was frank: "I don't think it's a matter of days, but a matter of weeks. We have enormous sympathy but the alternative here is worse and unacceptable."
Reactions span disappointment to outrage
As mentioned, the rest of Atlantic City's casinos are still going ahead with their reopening plans. They seem to be taking it in stride, though they are disappointed. Hard Rock Hotel & Casino Atlantic City president Joe Lupo said that he is confident in his casino's implementation of safety measures, though he is still waiting for further details so he can provide a complete update to all staff and guests.
Golden Nugget Atlantic City General Manager Tom Pohlman said in an e-mail to loyalty program members that "all of the casino operators are in the same boat," calling it a "fluid situation."
Governor Murphy's executive order caught his own state lawmakers off-guard. Senate President Steve Sweeney, a Democrat, told the Press of Atlantic City that he thought casinos would stay closed if they couldn't have indoor dining. He then asked rhetorically:
Who wants to go to a casino if you can't get dinner or a drink?"
While Sweeney was surprised and wanted to find out more, Republicans expressed their outrage. Republican Representative Jeff Van Drew said in a statement that he is "completely disgusted" and: "This is no longer about safety. This is Governor Murphy forcing businesses to die."