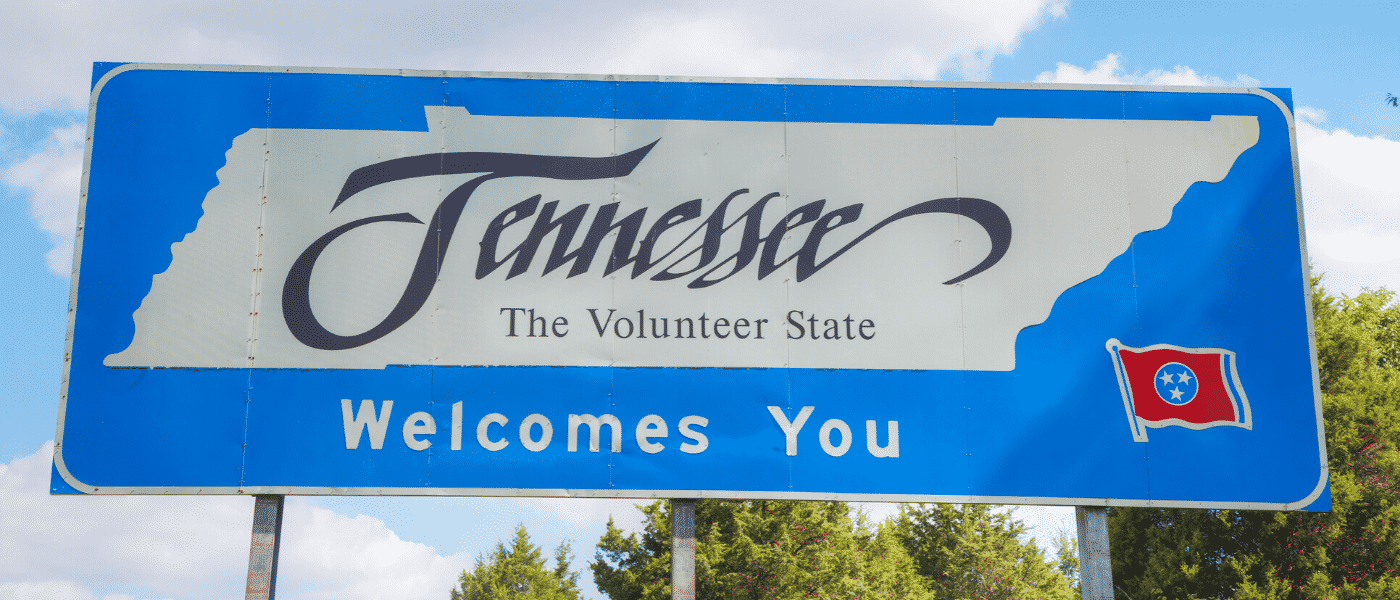 There's a common saying that goes something like this: some people insist on learning lessons the hard way. And when it comes to sports betting policy, some states seem to fall squarely into that category.
An excellent example of taking the "hard way" approach is the Tennessee sports betting industry.
At first, Tennessee seemed to get it. Initially lauded for its forward-thinking approach to legalizing sports betting, it didn't take long for some significant structural cracks to appear in Tennessee. And it's not a stretch to say that the wheels have now come off.
Tennessee Gets Off to a Good Start
To legalize sports betting, Tennessee had to get creative.
Tennessee lacks a land-based casino industry, so the state wasn't able to turn to commercial gaming operators like Pennsylvania or New Jersey. Fortunately, it didn't fall into the state-run monopoly trap that ensnared other non-gaming jurisdictions; jurisdictions that handed the keys to the sports betting car over to the lottery – entities that tend to put profits above everything.
Instead, Tennessee went with an open-market online model. The state went a step further when it hired a well-respected expert, Jennifer Roberts. Roberts guiding the state through the complexities of launching its online sports betting industry was seen as a good omen for Tennessee sports betting.
In that sense, Tennessee got it right.
And Then the Wheels Came Off
Unfortunately, Tennessee appears to have ignored its expert and squandered whatever hope its law offered.
Tennessee decided to copy what other locales were doing, and it didn't choose the successful models. Instead, it borrowed maligned policies from other markets, including burdening its operators with a minimum hold percentage expected to lead to some of the worst lines in the US.
Not even Roberts could talk the state out of that idea (although the minimum hold was lowered from 15% to 10%). So it was unsurprising that after roughly six months on the job, Roberts is already moving on from the Tennessee Lottery.
This is total speculation on my end, but the departure has all the hallmarks of the state promising Roberts it would be open-minded and not living up to its side of the bargain.
The state had a golden opportunity to take its forward-thinking law and draw on Roberts and other experts to create a sports betting model other jurisdictions could follow. The opposite occurred. And unless the state radically shifts course, it will likely be used as an example of what not to do.
The Lesson Other States Would Be Wise to Learn
Without being overly cynical, what's happening in Tennessee is bound to repeat itself in other locales.
Experts and the lived experiences of other locales will get ignored, and bizarre policies will continue to get enacted.
The reason is a simple one: A lot of successful online gambling outcomes are counterintuitive and remarkably nuanced.
It's why the US land-based casino industry was so resistant to online gambling in the first place; they thought it would cannibalize their brick & mortar venues. The opposite turned out to be true, and even with years of evidence, there are still holdouts.
Similarly, lawmakers haven't gotten the memo (or are willfully ignoring it) that a higher tax rate doesn't always generate more tax revenue. Nor will a lower tax rate on online gambling products cause operators to push players towards that betting channel.
Additionally, forcing people to bet at retail establishments or register their mobile accounts in-person doesn't guarantee you a retail customer. Nor does working with a single operator make things easier to manage.
All of these ideas seem intuitive, but they aren't reality.
Bottom line: don't dismiss the experts, and don't assume that you can intuit the results of policy decisions. The gaming industry is dynamic, complicated, and ever-changing, and if you don't understand this simple truth, you risk becoming the next Tennessee.