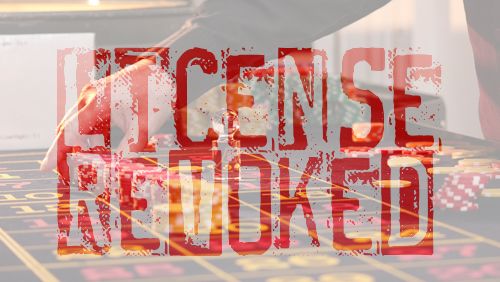 What should have happened two years ago is finally happening. Imperial Pacific International (IPI), which has been mired in nothing but controversy for the past couple of years over its management of Saipan's Imperial Palace casino, was recently ordered to make a few changes to its operational infrastructure. The Commonwealth Casino Commission (CCC) of the Commonwealth of Northern Mariana Islands (CNMI), to which Saipan belongs, laid down the law and demanded that IPI begin to act like a legitimate, responsible business. Now, it has upped the ante and, according to Marianas Variety, has given the company just two weeks to fulfill its obligations. If it doesn't, IPI will lose its casino license, which would be good news for virtually everyone.
The CCC told IPI last week that it needed to fulfill three orders – find a new CEO by July 10, pay all of its debts to the government and vendors (the total is more than $45 million) and create an untouchable fund of over $1.4 million that would be used to cover three months' worth of employee wages in the event the company can't make payroll. The CEO position has been a revolving door for the past couple of years and anyone willing to get in bed with a company accused of fraud, bribery and personnel mismanagement should have his or her head examined. Coming up with $45 million on short notice won't be easy, especially with no signs of revenue starting to be generated. Add to this the fact that workers are already reportedly owed outstanding payrolls, and a picture begins to emerge that doesn't paint IPI in a favorable light.
The CCC is, apparently, finally opening its eyes and taking action. The chair of the commission, Edward C. Deleon Guerrero, said yesterday that IPI will have 15 days to comply with all three of the conditions. If it doesn't, "I'm sorry to say, we have to revoke the license and the game is over," according to Deleon Guerrero. Failure seems almost inevitable at this point.
IPI has already tried to complain about the conditions in an effort to gain more time. The CCC wants the employee fund to be held in a bank in the CNMI or the US, but IPI has asserted that the money might be misappropriated to pay an outstanding debt owed to Pacific Rim, a former contractor working on Imperial Palace. IPI owes the company $5.6 million and a federal court has ordered IPI to make good on the debt, going so far as to freeze other bank accounts to seek restitution.
IPI isn't in a position to make any demands and, between the CCC and the company, only the commission has the ability to state it has operated aboveboard. If the money is to be set aside for wages, it won't be grabbed to pay the Pacific Rim debt, as this would lead to even bigger problems. At this point, IPI needs to either put up or shut up, and it's highly unlikely it will be able to fulfill its obligations. The countdown begins.