A racing season like no other begins at Monmouth Park today, with the first post at 5 p.m. After all, even if it started a bit late, it's the track's 75th season.
Live Racing Returns This Friday!! Please note, post time for Friday racing is 5pm. Weekend races will begin at 12:50pm. pic.twitter.com/jxuhODaygU

— Monmouth Park (@MonmouthPark) June 29, 2020
Throughout the summer, bettors will react to changes industry leaders must make on the fly.
With that in mind, PlayNJ interviewed Dennis Drazin, the chairman and CEO of Darby Development LLC, which operates the track, on several relevant issues impacting this race season.
Gamblers already know about today's post times at 5 p.m., Saturday and Sunday first races at 12:50 p.m., and the $1 million Haskell Invitational on July 18.
But there's more.
Innovations ahead for NJ horse betting? Maybe
First off, a couple of major innovations are being considered for future use in New Jersey.
Fixed-odds wagering and exchange wagering, two revolutionary concepts in the horse-racing world, are being reviewed at a high administrative level.
They both have a strong chance to become part of the future NJ horse betting landscape. Fixed odds may even be implemented before the end of this racing season in September.
Drazin said the New Jersey Attorney General's Office is considering the merits of fixed-odds wagering, which would enable a gambler to lock in the odds of a bet, presumably at some point the day of the race. A wager could be accepted perhaps several hours before post time.
In the current system, odds change up until the last second.
"One of the biggest complaints we hear is that somebody bet on a horse that was 8-5, the horse breaks out of the gate, runs a furlong and the odds are 3-5," Drazin said. "They wonder, 'What is going on here?' What they don't understand is that pools around the country all have bets in the last minute, and the odds may take a few additional seconds to become final."
"With fixed odds, if you make a bet at 2-1, you get 2-1, regardless of when you make your bet."
Patrons can make additional wagers as odds change and lock those in, too. It would be similar to betting the Philadelphia Eagles at -3 two hours before kickoff. Your wager is locked in even if the line moves to -4. If it goes to -2 and you make an additional bet, your first wager of -3 still stands.
Drazin said the regulatory channels need to be established — whether that involves the New Jersey Racing Commission and the Division of Gaming Enforcement, or both. But those agencies historically support revenue-producing concepts that have been well thought out.
Drazin added that major tracks also need to endorse this, but he believes they will.
"There is an appetite for bettors regarding fixed odds," he said. "It will create a big jump in the handle in the United States."
What is exchange betting?
The exchange betting would be the equivalent of in-game for other sports. It will be for the highly sophisticated player capable of making a bet after the race starts.
The odds, for example, may reflect a horse needing the early lead to have a chance to win. The horse breaks badly, but you still have faith and your horse just went from 2-1 to 5-1. Presumably, you will be able to make that bet at 5-1 or, conversely, bet on a different horse.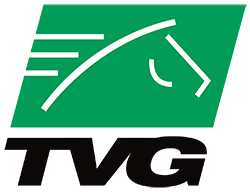 $300 Risk Free Bet
On Deposit
Up To $300 Risk Free Bet
Use Promo Code LSRTVG
TVG Is Our #1 Horse Betting Recommendation
A silver lining for horse racing at Monmouth Park
Monmouth was scheduled to open in early May but could not because of statewide coronavirus restrictions. But here comes racing's silver lining.
The delayed start of the season produced a phenomenon that's excellent for horsemen and bettors.
The owners need to run their horses. They haven't been able to. Now they can. There is a glut of available thoroughbreds and Monmouth Park thus will have big fields.
Saturday's card has 12 races. Two of them have 14-horse fields entered (that exact number does not always run, it could be 12 for example), four more races have nine-horse fields, and one has eight.
That produces multiple betting entries, good horses being overlooked, and the word bettors want to see, prices.
"We had an overwhelming response this year from horsemen," Drazin said. "This year we had 2,500 applications for 1,500 stalls. Some trainers are coming to Monmouth Park with 40 horses."
Drazin said purse money not used in May and June will be applied to these races, sweetening the pot for owners and ensuring the large fields.
Haskell popularity jumps in 2020
The July 18 blockbuster event, the Haskell, received 33 nominations, in part because there is no super horse this year. The purse is substantial and the strong response — 33 applications for a field of perhaps 12 — gave Drazin another idea.
Split the Haskell into two divisions.
It happened already this year when the Arkansas Derby was run in two sections at Oaklawn Park. The track had roughly double the applicants it needed to fill the race. It took the $1 million purse and split it into two $500,000 races.
The Haskell has nearly triple the nominations for available spots. Drazin, conceptually, has gone one step further than Oaklawn. He is considering making two divisions, each worth $1 million.
Can he find the funding? That's tough to answer. But bettors historically embrace big races.
Two Haskells in one day? A bit of a longshot, but intriguing to consider. It would be a coup for Monmouth Park.
Monmouth at twilight
The Haskell started at an unusual time, 8:10 p.m., in 2019 because oppressive heat raised concerns about safety for the horses.
That led Monmouth to change some earlier races, connecting to the 8:10 start. And this year, the 5 p.m. post occurs on Fridays. Night racing in the summer would be ideal. But, Drazin says, would cost about $10 million.
Monmouth has no lights on the tracks, and it would cost that much to install lights of any kind.
The track would need to be connected with a casino to obtain that funding.
"You write me a check, we'll get it done," he laughed.
He caught me on a bad day. I was about $10 million shy.
Live racing's return to Monmouth: what you can expect
Monmouth Park is one of the first tracks to allow spectators. Delaware Park permitted them at 25% capacity on June 17.
On Wednesday, I checked it out to obtain a general sense of attending racing during this time.
And although realities differ from facility to facility, here are some general pointers about complying with regulations. Atlantic City casinos are already following similar outlines in New Jersey.
For instance, Drazin's prediction of the entry process not being cumbersome was accurate at Delaware.
Temperatures were taken quickly, questions were asked about anyone's connection with COVID-19 and wristbands were given to those who had gone through the procedure. This kept people out of unnecessary lines later by showing their wristbands.
We really are well conditioned to social distancing. It's already been in the banks and numerous other businesses. People found their spots.
Social distancing markers were creatively designed with a horseshoe. People wore their masks. Plexiglass dividers were not obtrusive. Hand sanitizer was everywhere. I would suggest hitting that sanitizer each time you touch a surface, particularly a betting machine.
Be smart, be prepared, follow the rules
Two in every three self-betting machines were disabled to allow distancing. The setup is effective, but that also means there were only about one-third of the machines available. I was shut out once.
If you like to bet on the machines, pick out a couple beforehand. You may have to wait too long at one and go to the other. On a moderate traffic day, you might want to get to the betting terminal 2-3 minutes earlier than normal. If there is a large crowd, give yourself at least five more minutes.
The same format applied in the bathrooms. There was a giant covering on stalls not in use, and there was separation.
Meanwhile, tellers were behind plexiglass shields and wore masks. Whenever someone's mask drooped below their nose, staff members politely, but firmly, asked customers to raise it back up.
People were closer than six feet within each other outside in the paddock areas, but they were not on top of each other. Inside, in a tent area allowing simulcast betting, they maintained the distance.
In my view, during this visit in Delaware, people realized social distancing was their protection.
Now to be fair, Monmouth Park is bigger than Delaware Park. Weekend crowds are bigger than weekday crowds. A holiday weekend will likely be very busy.
Expect some inconvenience if attendance is larger, just as you did in the pre-pandemic era.
Drazin said that 100 plexiglass shields will be installed at Monmouth by July 16. Overall, don't let the ramifications unsettle you. We have been doing this already for months.