Ubisoft has officially launched the eight-player raid Operation Iron Horse into Tom Clancy's The Division 2 today. Operation Iron Horse is one of those missions that demonstrates how determined and ruthless the True Sons are, as you will not only have to face them and deal with all the secrets they're hiding but also have to deal with the environment of a foundry. All of the bosses are basically a pain in the backside as they all come with their own mechanics and ways of fighting that you'll need to adapt to on the fly. What's more, no two are alike, so you can't apply the same strats from a previous one onto a new one. You can read more about the raid below and check out a trailer for it.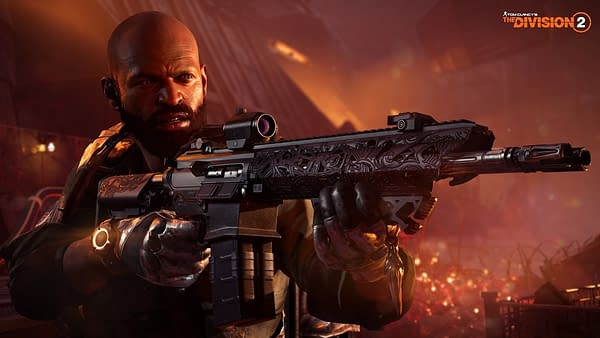 In this raid, Division Agents will head to a foundry, where the True Sons are manufacturing weapons as they devise a plan to re-establish their grip over Washington D.C. For this challenge, teamwork and the ability of even the most experienced agents will be tested. Players who have reached Level 40 after playing The Division 2: Warlords of New York expansion will be able to participate in the raid. Players who own The Division 2 base game can participate in the Level 30 version of Operation Iron Horse, which will be released July 7. Operation Iron Horse can be played in Normal and Discovery Difficulty modes. Discovery mode will come at a later date and will feature matchmaking for the raid. In addition to the second eight-player raid, the Race to World First competition is back.

The first team on each platform to complete Operation Iron Horse after it goes live will be forever immortalized in-game by having their team photo and names displayed in a portrait in the White House in The Division 2 for all players to see. Alongside the return of Race to World First, Twitch Drops are also back, allowing fans to receive drops from selected Twitch partner streamers who are streaming the raid on their platform. Twitch Drops will be available until July 2 at 5 am PT.
Enjoyed this article? Share it!