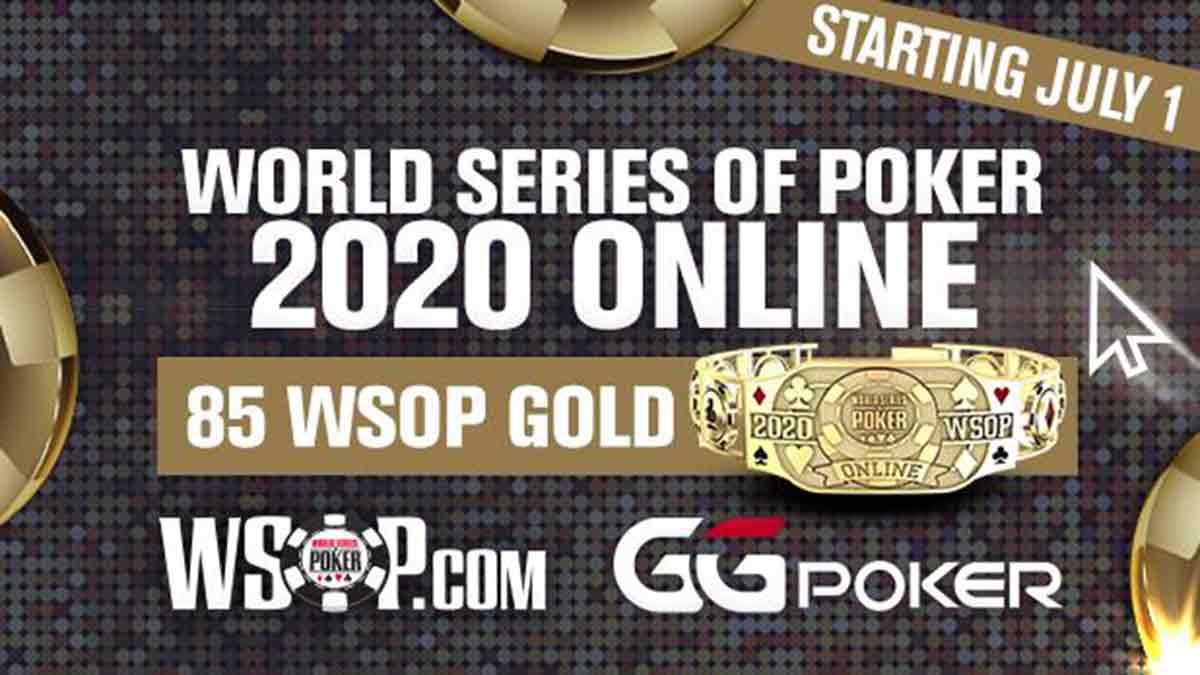 Published on June 18, 2020 8:41 am
Update on June 18, 2020 8:41 am
A little over a week ago, the World Series of Poker announced that its 85-tournament online series would be kicking off on July 1. The online series would be going down on the very popular WSOP.com and GGPoker networks which would be accessible from some states in the United States. This was definitely very exciting […]
A little over a week ago, the World Series of Poker announced that its 85-tournament online series would be kicking off on July 1. The online series would be going down on the very popular WSOP.com and GGPoker networks which would be accessible from some states in the United States.
This was definitely very exciting news for online poker lovers. However, for Pennsylvanian poker enthusiasts, this excitement was shortlived since the announcement also revealed that they will not be able to compete for WSOP bracelets.
Why Will Pennsylvania Miss Out?
The answer to this question is pretty simple. WSOP is yet to get regulatory approval to operate in the Keystone State. Granted, the online poker operator is already looking into the issue and it has made a lot of progress in a bid to acquire a license operate in the state. Unfortunately, it is very unlikely that the operator's efforts will bear any fruit in time of the WSOP Online bracelet series which will kick off on the first day of July.
In fact, the earlier possible date when WSOP.com may receive the approval will be July 8. Even then, its joint operation with Harrah's Philadelphia will still need to go through a soft launch that the Pennsylvania Gaming Control Board will oversee.
While the WSOP Online bracelet series is definitely a long shot for the state, poker lovers can look forward to a very robust product offering when the operator debuts its offerings. It has quite a solid reputation and this will make it a force to reckon with in the Pennsylvanian online poker market.
What Options Do Pennsylvania Poker Players Have Left?
Thankfully, Pennsylvania poker players have the option to try out offerings from PokerStars, the first online poker company to go live in the state. As a matter of fact, there is the PokerStars Summer Series which is by far one of the biggest poker events to go live on the state.
For players who are hellbent on being part of the WSOP Online bracelet tournament series, the only viable option is to take a trip to New Jersey and Nevada. For anyone who is thinking of that, they can look forward to a total of 31 events on the WSOP.com network beginning July 1. On July 19, there will be an additional 54 events on the GGPoker network. The events that will be held on the GGPoker network are quite a big deal since the network will allow for poker players from many other countries to participate in the action.