Arguably the most dominant golfer of our generation, Tiger Woods continues to be an influential figure in pro sports and in the betting industry. He's routinely one of the PGA golfers most wagered on any time he sets foot on the course and with him playing his third event in 2020 at the Memorial Tournament, the betting odds have shifted across the board for this tourney and PGA futures odds.
Considering the overwhelming popularity of Tiger Woods and golf's place as one of the few markets left to bet on before professional sports like the NFL and NBA return, we've compiled where Tiger currently stands in all the PGA majors futures odds and his recent history in each of these prestigious events.
Thanks to help from the best golf betting sites, we break down Tigers Woods' odds for this week's tournament, the Masters, the PGA Championship and the U.S. Open:
Tiger Woods – The Memorial Tournament 2020 Odds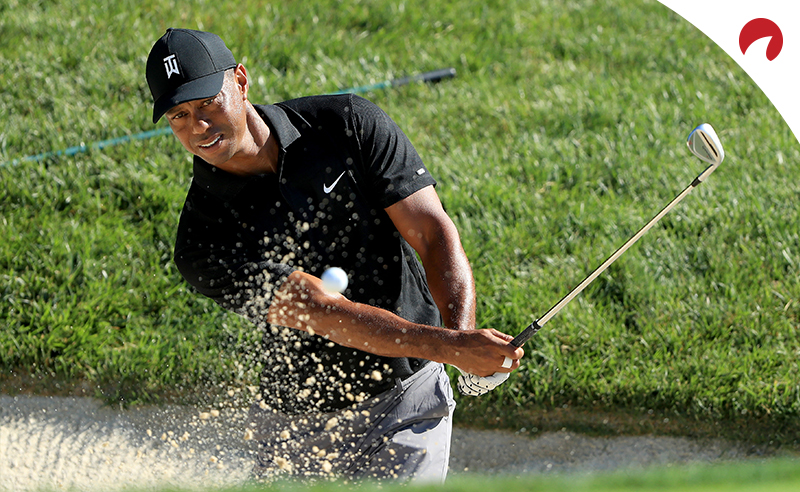 In a tournament that Tiger Woods has won five times in his professional career, it makes sense for oddsmakers to open him at +2000 (eighth on the oddsboard) to win the Memorial. The 44-year-old has done remarkably well at the Muirfield course in Ohio, although he hasn't won here since 2012.
When he played at the Memorial in 2019, he finished ninth, which is still a great showing, but he didn't shoot less than 70 until the final round when he was already out of true contention. The playing field is stacked in 2020 and Tiger's grouping is an all-star trio that also includes Rory McIlroy and Brooks Koepka.
For reference, here is where Tiger finished in his last five appearances at the Memorial, dating back to 2012 when he last won:
It should be interesting to see how Tiger Woods fares in a PGA event without fans given the massive crowds he tends to attract when he's in contention and the patented "Tiger Roar" he's accustomed to hearing from the gallery when he makes a great shot.
Here are his full betting odds at the Memorial that are available at Bovada:
Tiger Woods 2020 Memorial Tournament Futures Odds

| Futures | Odds |
| --- | --- |
| To Win | +2000 |
| To Finish Top 5 | +400 |
| To Finish Top 10 | +200 |
| To Finish Top 20 | +110 |
| To Make Cut | Yes -330, No +200 |
Odds as of July 15 at Bovada
---
What Are The Odds For Tiger Woods To Win 2020 PGA Championship?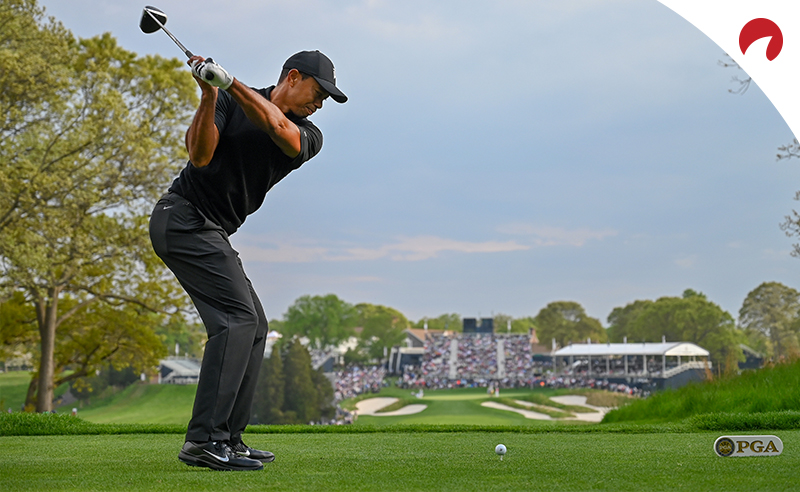 Tiger Woods Odds To Win 2020 PGA Championship

| Date Of Odds | Odds |
| --- | --- |
| July 15 | +1600 |
Odds as of July 15 at Bovada
Typically the last tournament on the PGA majors schedule, Tiger Woods will likely compete in the 102nd PGA Championship that will be held from August 6-9 at TPC Harding Park in San Francisco.
Tiger is listed at +1600 (seventh on the oddsboard) to win the 2020 PGA Championship and while it's worth noting he has won four of these major titles in his career, he hasn't won the PGA Championship since 2007.
The tough part about handicapping historical results for TPC Harding Park is that it's not a regular course used by the PGA for tour events. In fact, the last PGA event to be held here was in 2015 for the WGC-Cadillac Match Play, which Rory McIlroy won.
That isn't to say Tiger hasn't done well at this course, as some bettors may recall Woods beating John Daly in a playoff in 2005 for the WGC-American Express Championship.
The 2019 PGA Championship was not kind to Tiger – he missed the cut at Bethpage State Park. In fact, while he pulled off a second-place finish in this tourney in 2018, he has missed the cut in three of his last five appearances in the PGA Championship.
---
What Are The Odds For Tiger Woods To Win The 2020 U.S. Open?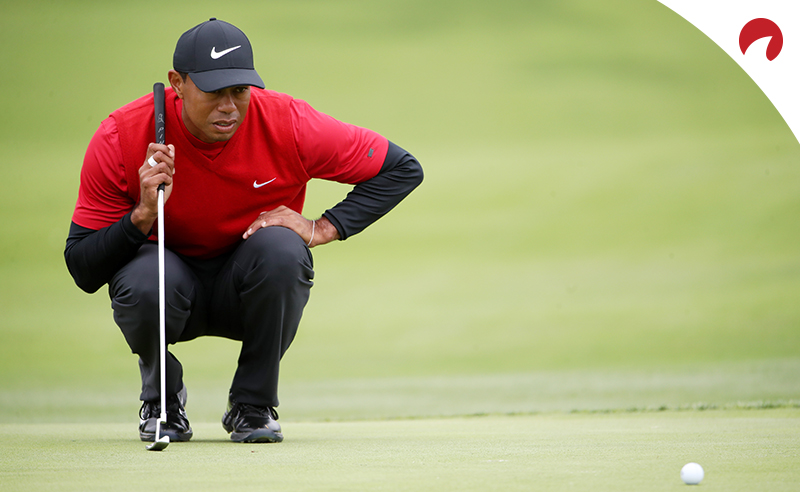 Tiger Woods Odds To Win 2020 U.S. Open

| Date Of Odds | Odds |
| --- | --- |
| July 15 | +1600 |
Odds as of July 15 at Bovada
The 2020 U.S. Open will return to a familiar course in Mamaroneck, New York, at the Winged Foot Golf Club for the sixth time from September 17-20. It will be the first PGA tournament held there since 2006 when one of Tiger Woods' "rivals," Phil Mickelson, famously botched the 18th hole with a double bogey in the final round.
Woods' lone appearance at Winged Foot was at the same 2006 tournament but he missed the cut with a two-round score of +12. For reference, 2006 winner Geoff Ogilvie finished with a +5, meaning this course is historically difficult.
As for U.S. Open appearances and track record, Tiger may own three U.S. Open titles (2000, 2002, 2008) but he hasn't made an impact recently at this major like in years past.
Here are Tiger's last five U.S. Open finishes:
---
What Are The Odds For Tiger Woods To Win The 2020 Masters?
Tiger Woods Odds To Win 2020 Masters

| Date Of Odds | Odds |
| --- | --- |
| July 15 | +1200 |
Odds as of July 15 at Bovada
One of the more thrilling moments of 2019 was watching Tiger Woods return to dominance at the Masters as he took Augusta National Golf Club by storm. It was Tiger's first major win in 11 years and his 15th career major behind Jack Nicklaus's all-time major record of 18. Tiger's betting odds opened at +1200 for the 2020 Masters, which is fourth on the oddsboard and his shortest odds for any 2020 major.
The best part about wagering on Tiger at the Masters (or this tournament in general) is it's the only major that is held on the same course every year. The familiarity and stunning look of the greens draws massive TV viewership, especially with such an exclusive betting field as only past winners and select invites are welcome.
Historically, Tiger has enough green jackets to fill a closet. He has five Masters titles in his career and has only missed the cut once at Augusta in 21 years. Here's how he's fared recently at the Masters:
---
Betting on PGA and Tigers Woods Futures
If you're betting on PGA futures and you decide to wager on Tiger Woods to win the Masters, you would likely see odds listed like this at your sportsbook:
Since you're betting on events that will happen in the near future, this is called a Futures Bet. This type of wager is slightly different than a moneyline bet because it doesn't have an obvious favorite indicated by the minus odds symbol (-). That means the golfer listed with the lowest odds is considered the favorite. In this instance, it's Rory McIlroy at +700.
If you were to bet $100 on Woods prior to the tournament and he ends up winning the 2020 Masters, you'd get a payout of $1,300 – your original $100 is returned, along with your winnings of $1,200. On the other hand, if you wagered that same $100 on Brooks Koepka and he returns to form to take the green jacket, you'd get a payout of $1,500 – you get your $100 back, plus your profit of $1,400.
Our Odds Calculator can help you determine how much you'd pocket depending on the odds and the amount bet. You can also get up to speed on wagering on PGA golf by checking out our how to bet golf guide.