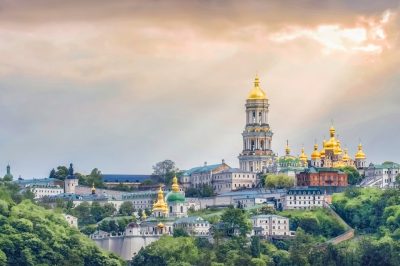 Yesterday, the Parliament of Ukraine passed a bill that lifted a decade-long ban on gambling operations in the country. The end of the lengthy gambling ban was put as part of the Verkhovna Rada's efforts to find a fresh revenue source that could bring a further $150 million to the budget on an annual basis.
The military conflict between the country and some separatists backed by Russia in the east has seriously hurt the Ukrainian economy that has been placed under additional pressure because of the coronavirus pandemic. The country's Government has shared expectations that casinos, slot machine and sports betting operators will contribute approximately $148 million to the state budget every year through license fees and taxes.
The author of the bill, lawmaker Oleh Marusyak, who is a member of the Servant of the People party, commented that the new bill that has been turned into law would be helpful for the Ukrainian economy, as the newly-legalized gambling sector would bring additional revenues to the state, following more than a decade in which the industry has been operating in the black market and not bringing any money to the county's coffers.
According to information revealed by the Government, the money would be invested in education, health and sports projects.
New Gambling Law Will Proceed to Ukrainian President for Signature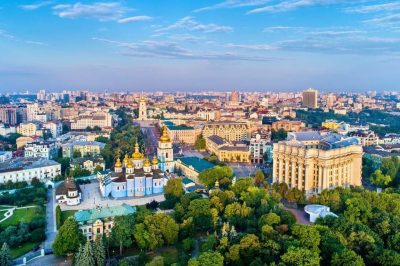 Under the provisions of the new gambling bill, which is waiting for the signature of Ukrainian President Volodymyr Zelenskiy, the operating licenses of companies offering gambling services in the country are set to be issued by a specially-created state regulatory body. Such operators would be required to be registered in Ukraine but their founders and owners can be foreign citizens. Russian citizens will not be allowed to own or run any gambling operations on the territory of Ukraine.
The new Gambling Law is set to be forwarded to the President within 7 days of the final Rada proceedings. Then, President Zelenskiy will have 15 days to review the bill and officially validate it by signing it into law. The official text of the new Gambling Law is then set to be published by the Government. According to experts, the entire procedure may take between a couple of weeks and a month before the new piece of legislation comes into force.
As revealed by the Government, bookmakers, casinos and slot machine operators will be allowed to operate in hotels with ratings ranging from three to five stars. Special gaming zones are set to be placed outside residential areas or economically-deprived areas. For the time being, no more than five such zones are planned to be created by the Government. When it comes to bookmakers, they will be allowed to offer both retail and online betting services. However, retail sports betting services will be accommodated in 3- to 5-star hotels and race tracks.
Only residents who are at least 21 years old will be allowed to gamble in Ukraine.