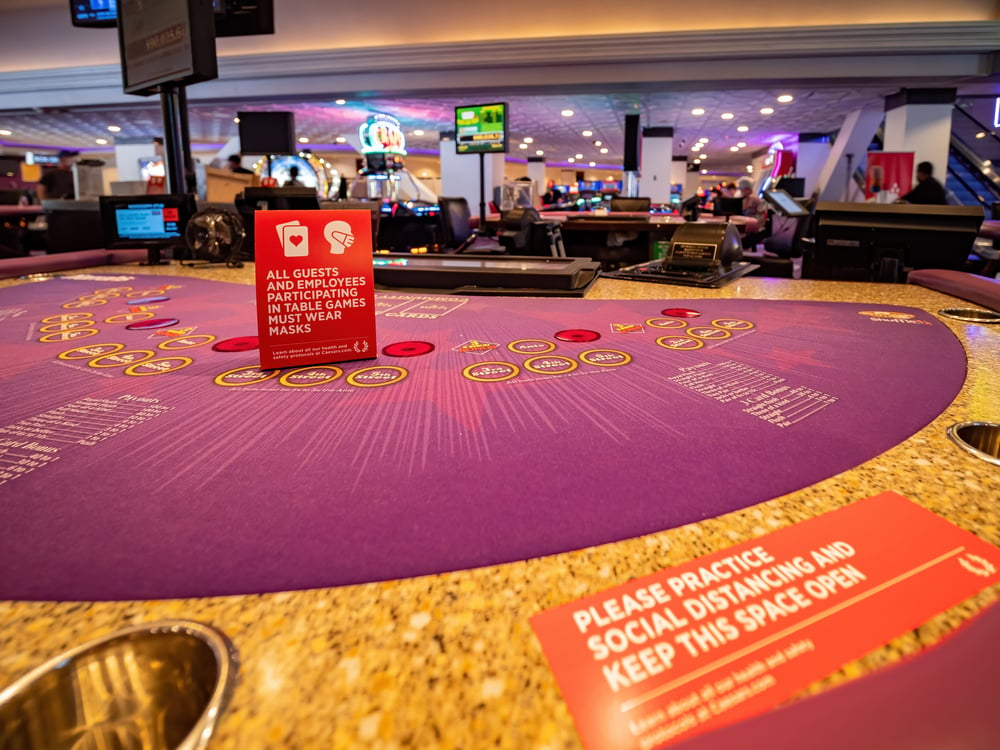 Cover up or face the chop, employees told
Casino operators Caesars Entertainment and Las Vegas Sands Corp. have warned staff they could be fired for not wearing face masks. The move comes amid warnings from Governor Steve Sisolak as the speed of Nevada's coronavirus infection rate rises highest among US states.
In a memo sent last week, Caesars CEO Tony Rodio told employees:
We must take strong action […] the failure to wear your mask at work will be grounds for termination."
Similarly, a spokesman for The Venetian Las Vegas told the Las Vegas Review-Journal that employees working without face coverings "will be subject to progressive discipline up to and including termination." The Vegas Strip casino resort is owned and operated by Las Vegas Sands.
MGM Resorts meanwhile promised disciplinary action for those found not wearing face coverings, urging staff to report any non-compliance of co-workers. A Wynn Resorts spokesman told the Review-Journal that the company has "not had any employee refuse to wear a mask" at the time of reporting.
Governor's caution heeded
Following Sisolak's promise of "swift and decisive" action for businesses not adhering to COVID-19 rules, the robust reaction of casino operators in the state reflects how seriously they are taking the governor's warning.
If we learn you've been at work when you knew you were ill, you may be disciplined for violating company policy"
Caesars, which rewarded players wearing face masks with free play shortly after reopening last month, is leading the way with its no-nonsense approach. After making it mandatory for everyone inside its properties to wear a face mask, the company is now placing more responsibility on its staff, with Rodio telling workers they wouldn't be penalized for missing work if they felt unwell.
"If we learn you've been at work when you knew you were ill, you may be disciplined for violating company policy," he cautioned.
As recently as June 24, a utility porter who worked at Caesars Palace died of the coronavirus. The Reno Gazette-Journal reported that the employee declined to take up his manager's offer of a sick day after saying he didn't feel well.
Nevada the 'gold standard'?
Despite Nevada's rising coronavirus rate, the damage limitation response by the state's gaming industry has been praised. "In my opinion, they've done a very thorough job," said Reno-based A.G. Burnett, a gaming attorney who chaired the Nevada Gaming Control Board (NGCB) from 2012 to 2017.
$44 million budget and […] 2,000 licensees"
Current NGCB chair Sandra Morgan insists Nevada is the "gold standard" for coronavirus preparation, despite the state's complex casino environment. She drew a comparison between Massachusetts, with its $36m gaming budget and three yet-to-reopen licensed operators, and Nevada, with its "$44 million budget and […] 2,000 licensees."
Acknowledging that the state was the not first to reopen its casinos, Morgan pointed out that Nevada "published our policies and had an almost four-hour workshop with health professionals, something that other gaming commissions and boards haven't done."